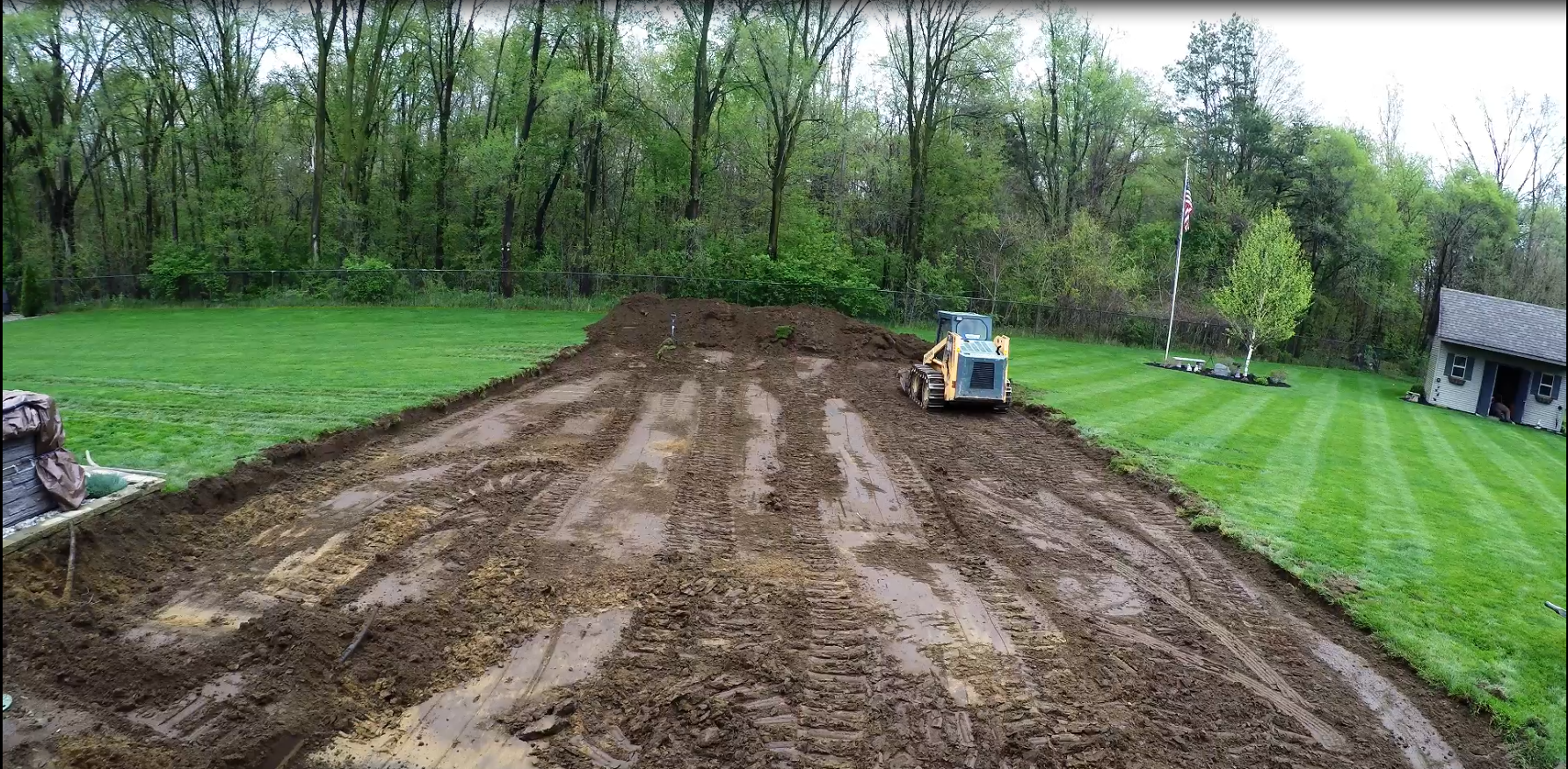 Copy of Ground breaking
The very first step in construction is removing the topsoil in the surrounding area.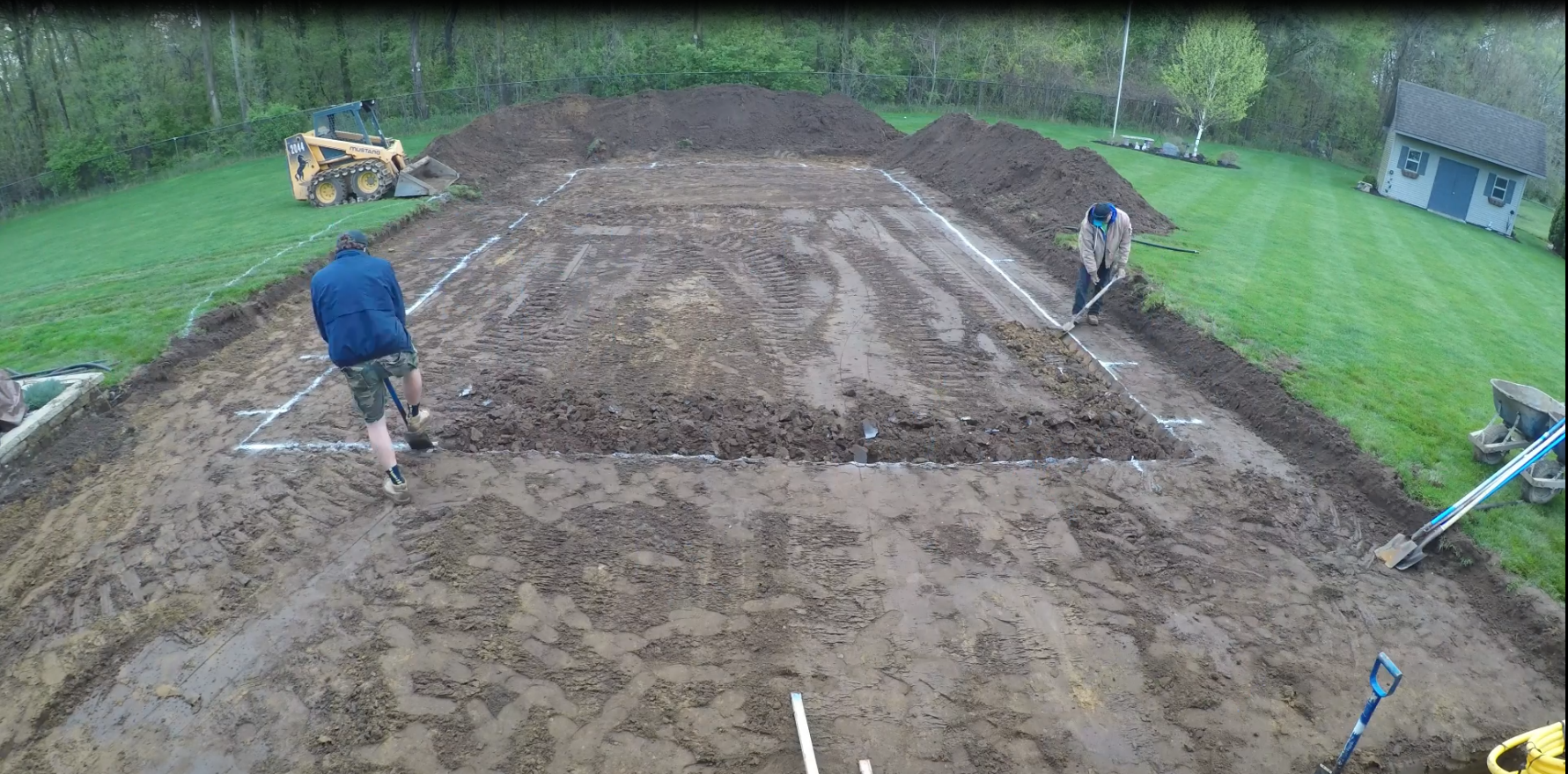 Copy of Prep for the dig
After marking and getting the general shape of the pool down, we outline where the excavator will dig.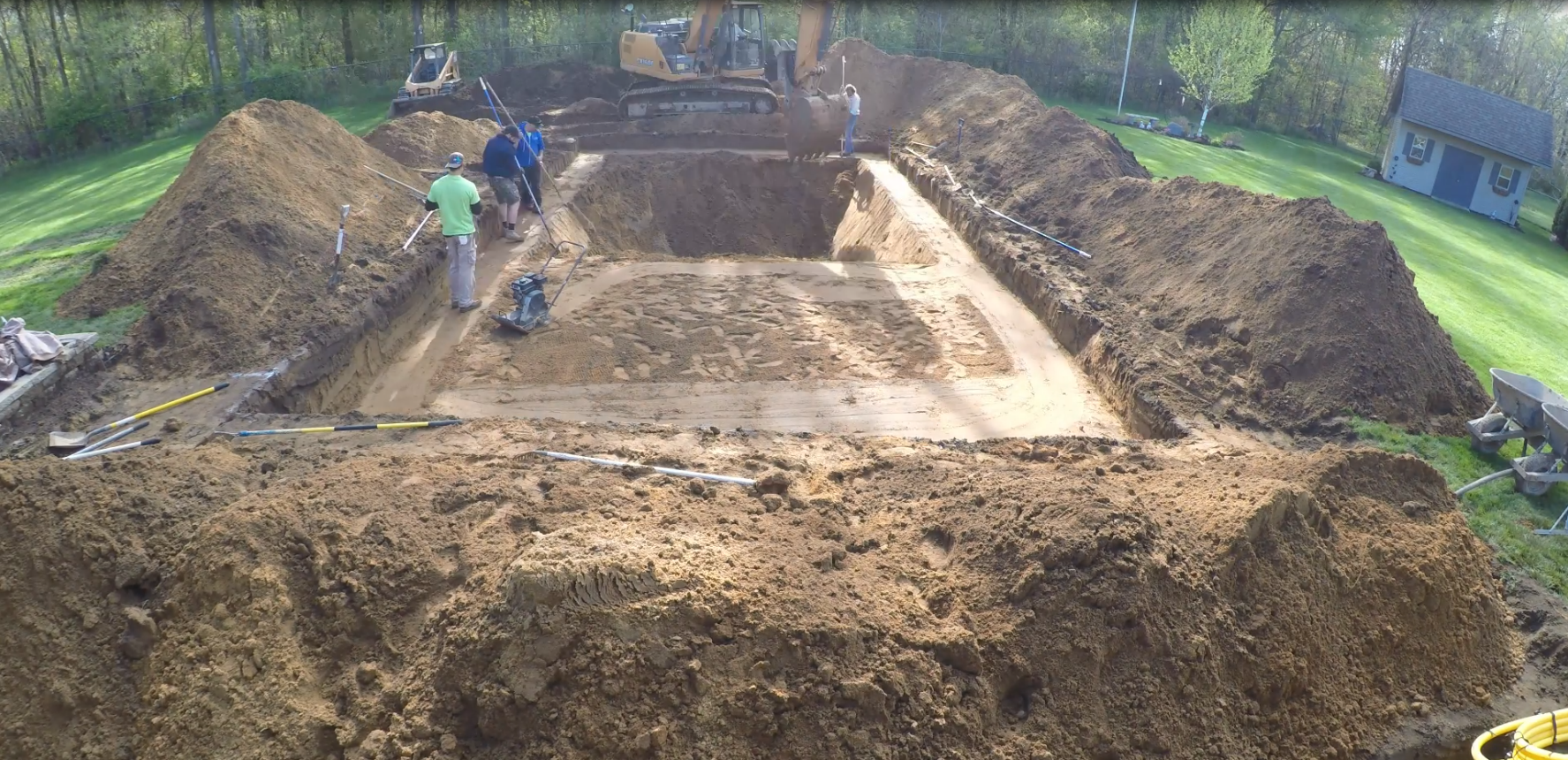 Copy of The dig
Our excavator comes and digs along with us.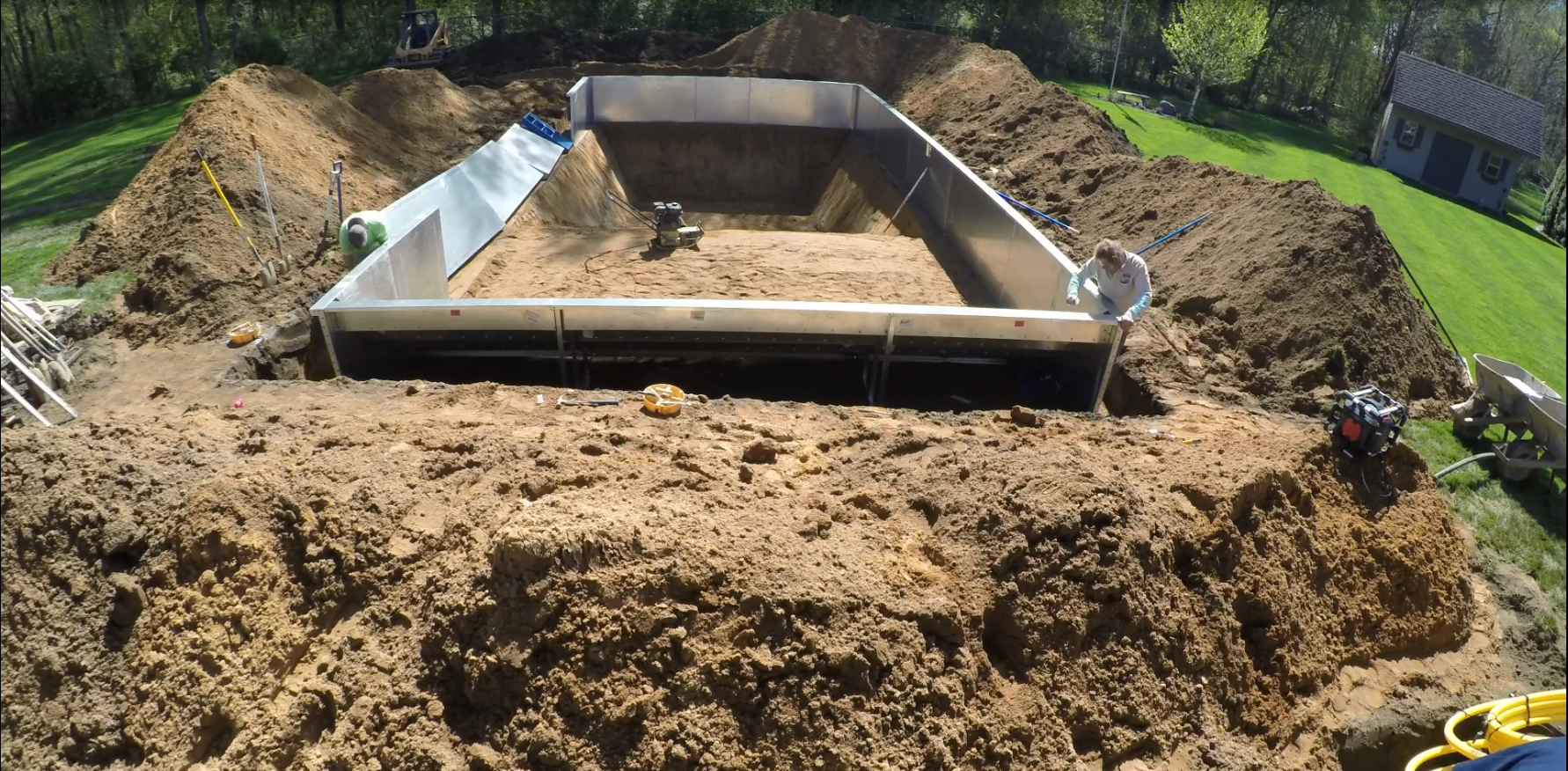 Copy of The steel
The walls of our pools are steel, which allow us to create many different shapes and sizes of pools.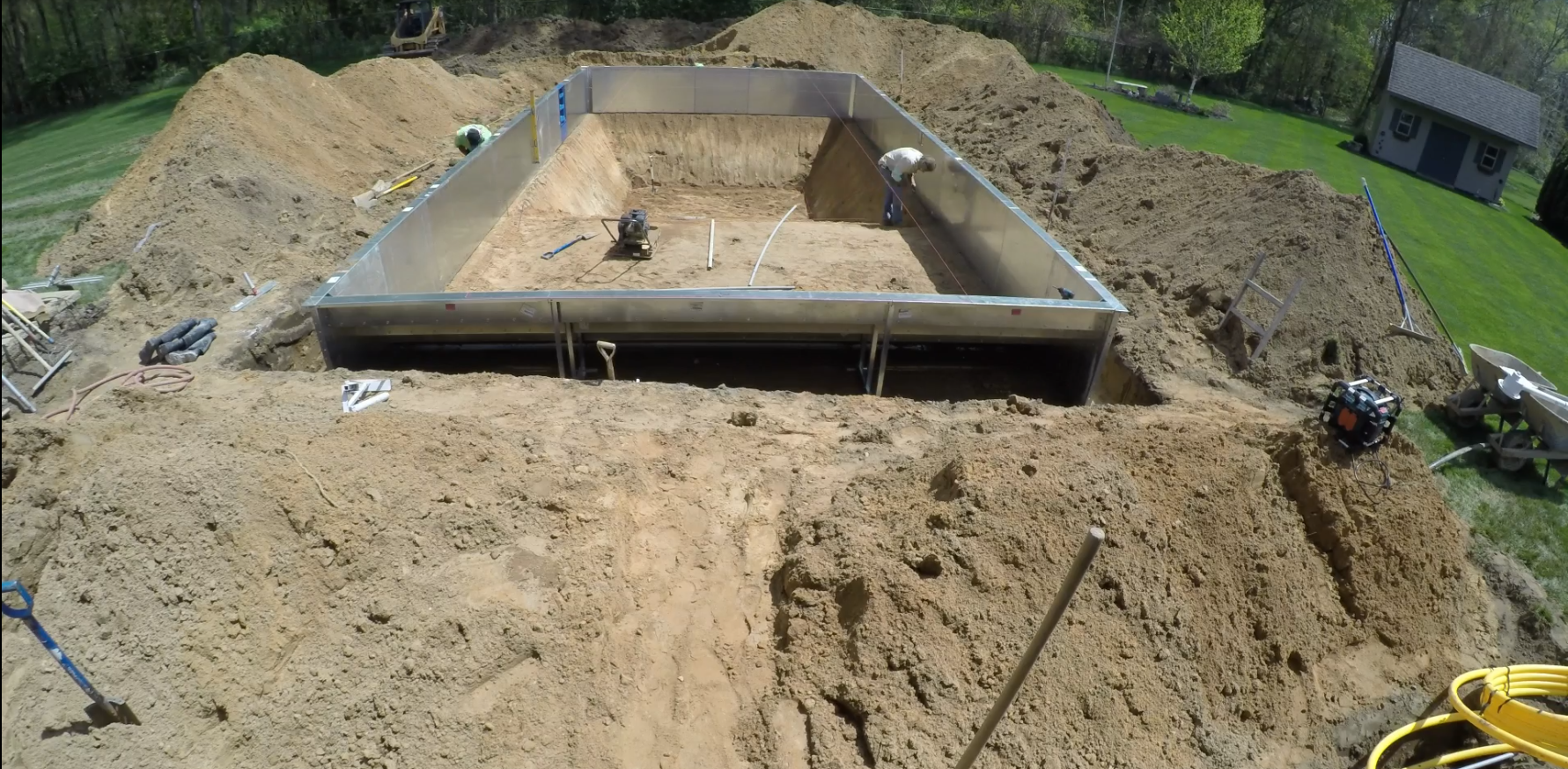 Copy of The double check
We go through many steps to enure the pool is sqaured and in the right location.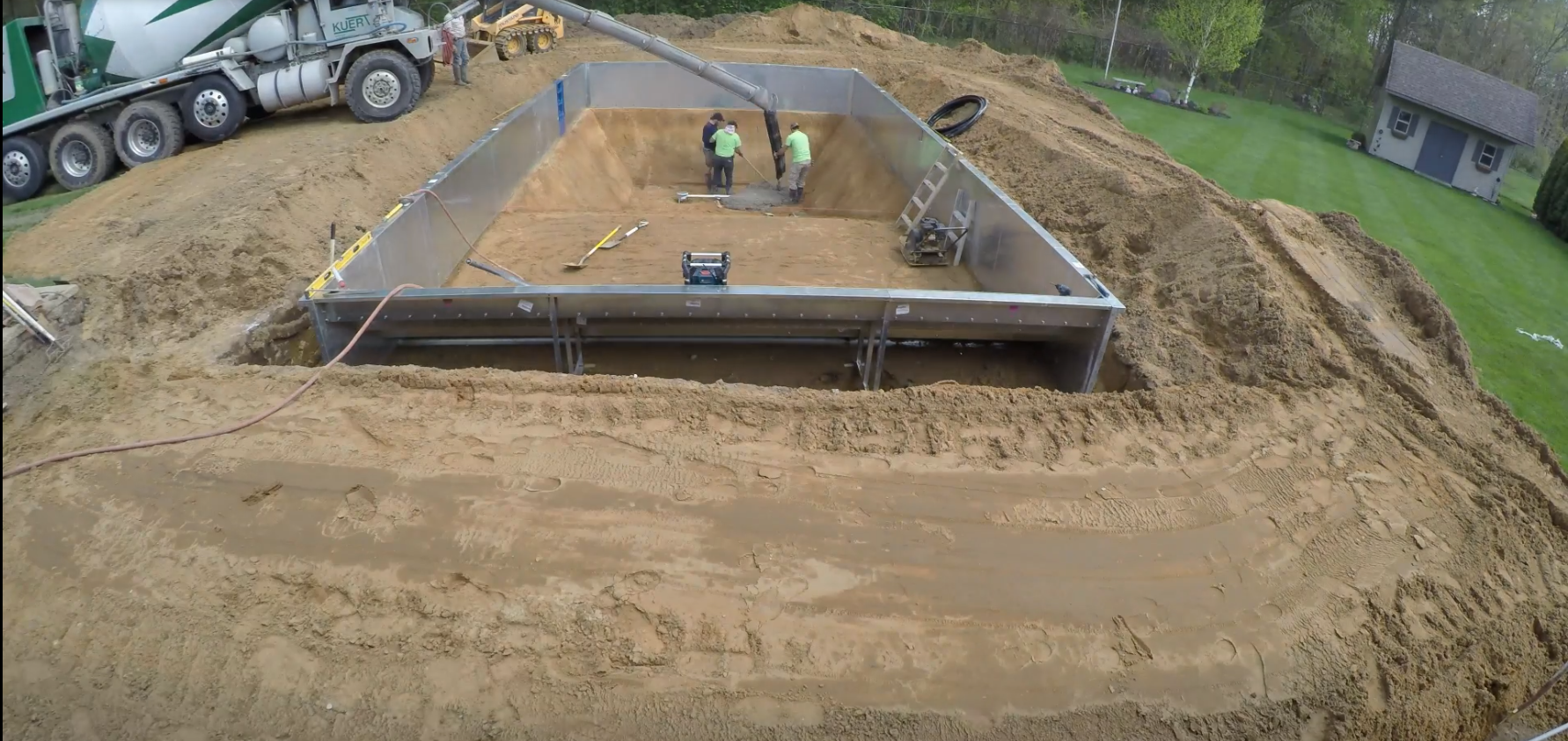 Copy of The bottom
We then pour the bottom of the pool, using concrete and skilled hands.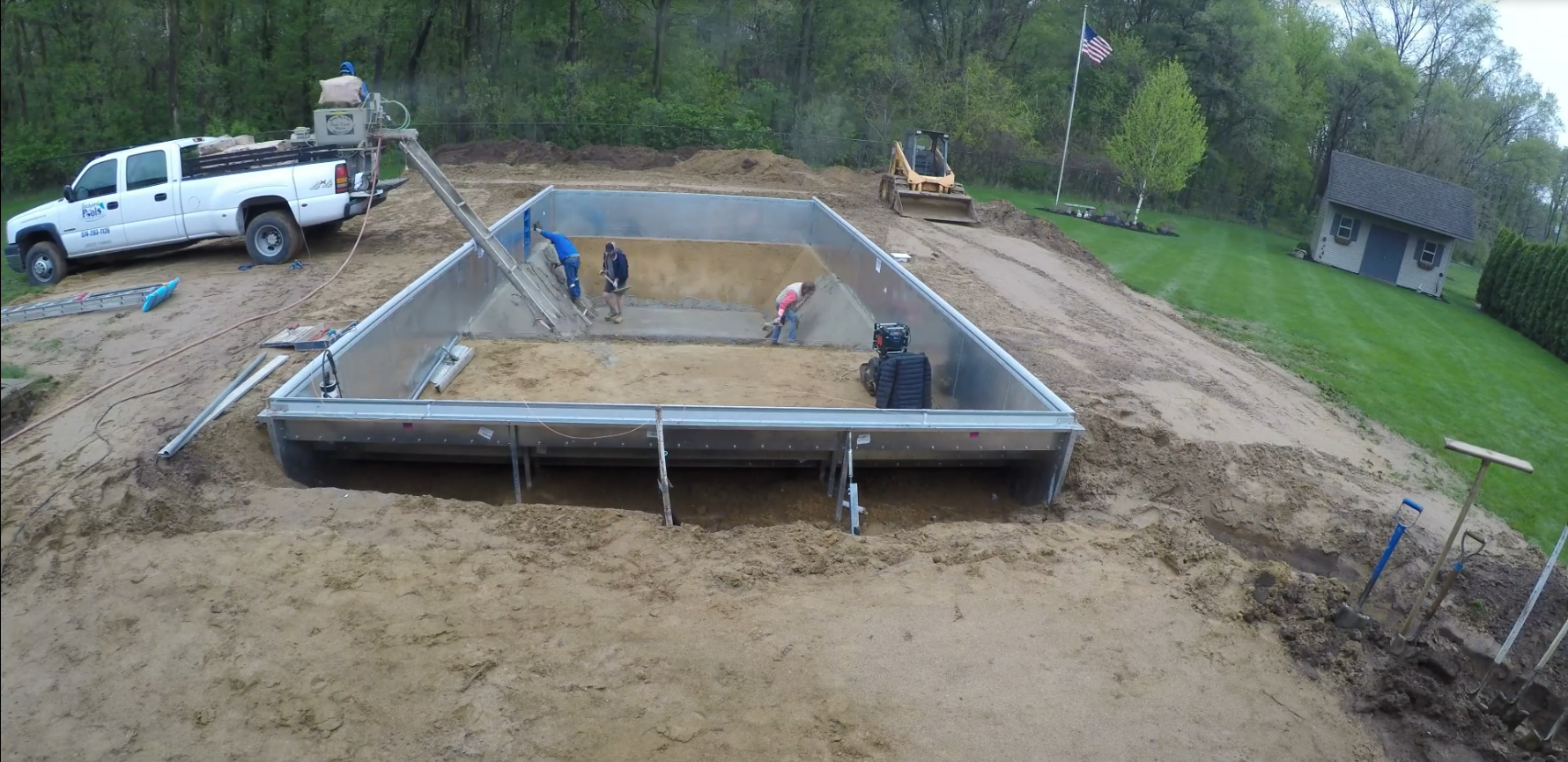 Copy of The walls
For the walls we use vermiculite, mixed using our eqipment, this lets us make the walls nice and flat.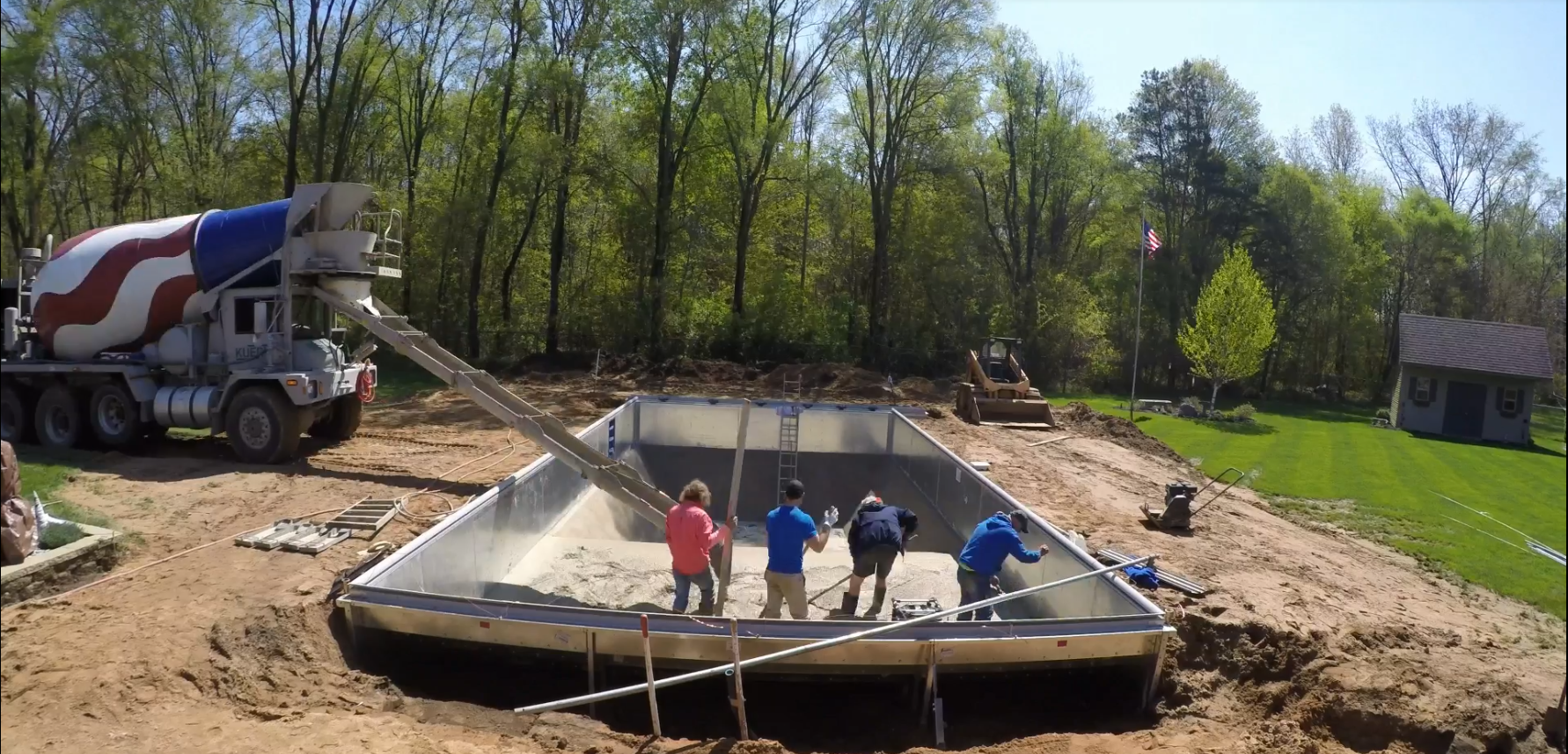 Copy of The shallow end + slope
Like the deep end, we pour the slope and the shallow end, going over it to enure a picture perfect pool bottom.
Copy of The liner
Preparing for the liner is a tedious process. Going over the bottom many times to make sure there are no defects.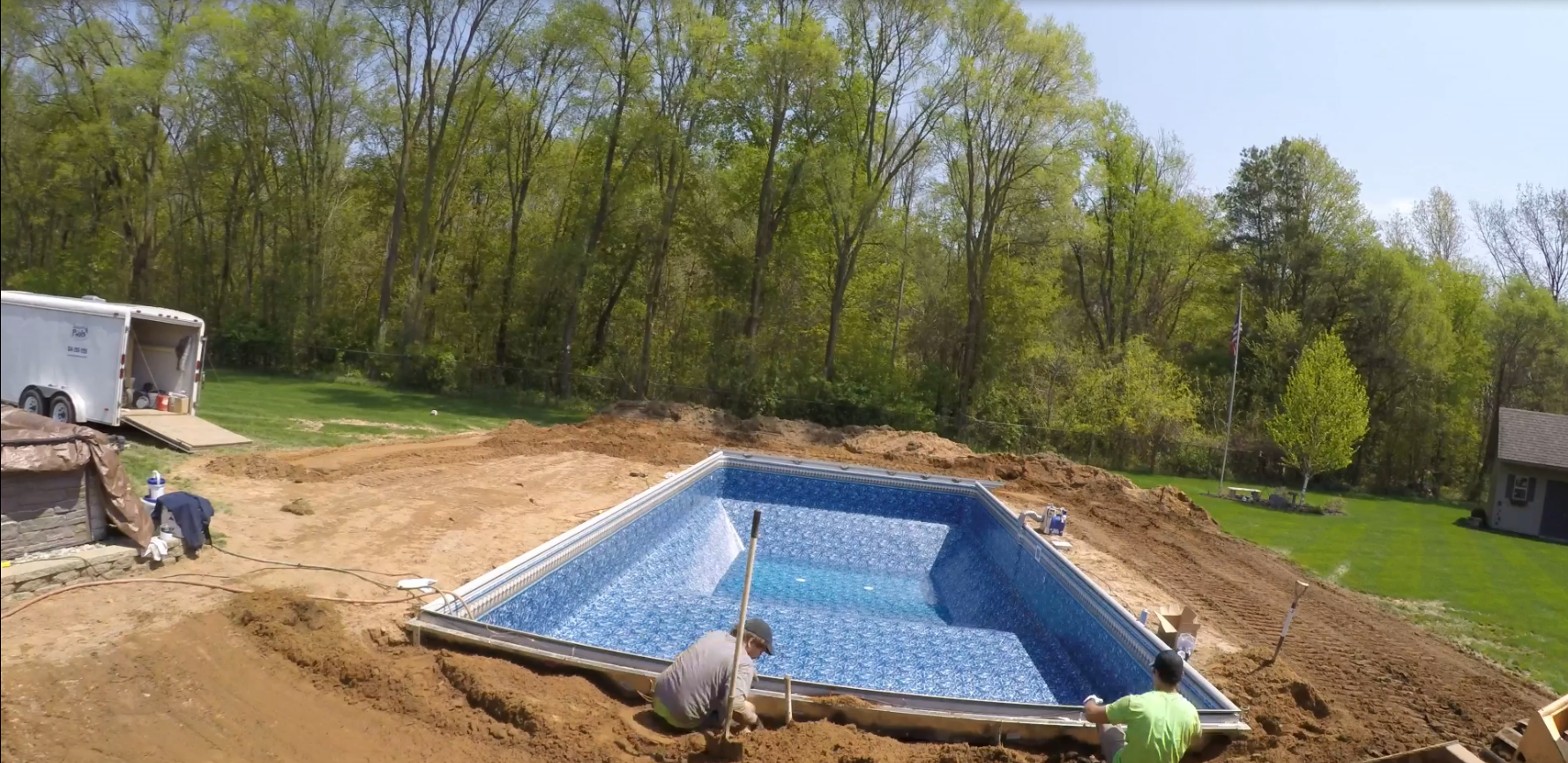 Copy of The outside touches
While waiting for the liner to vacuum up nicely, we finish all the outside details.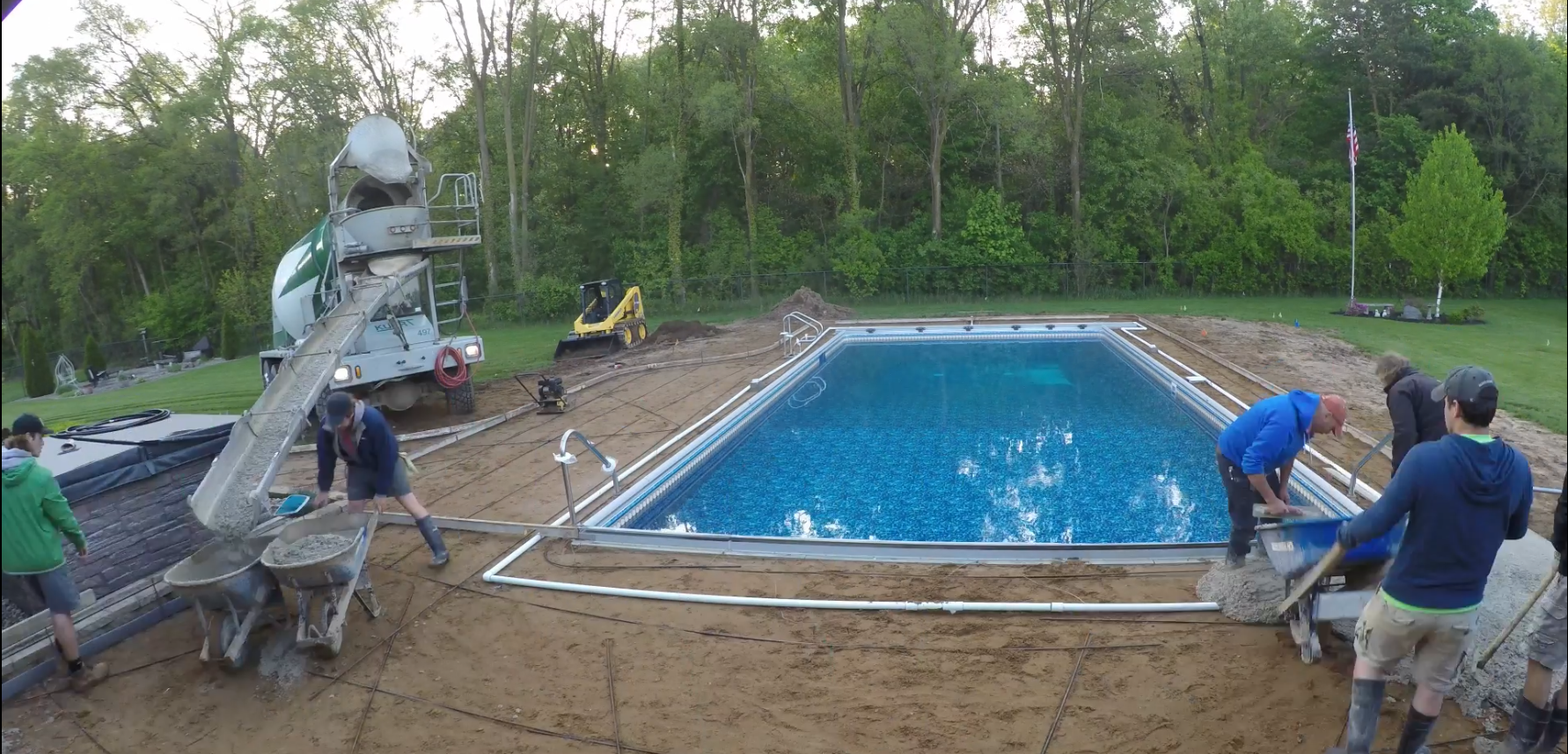 Copy of The deck
After a few weeks, we form and pour the pool deck.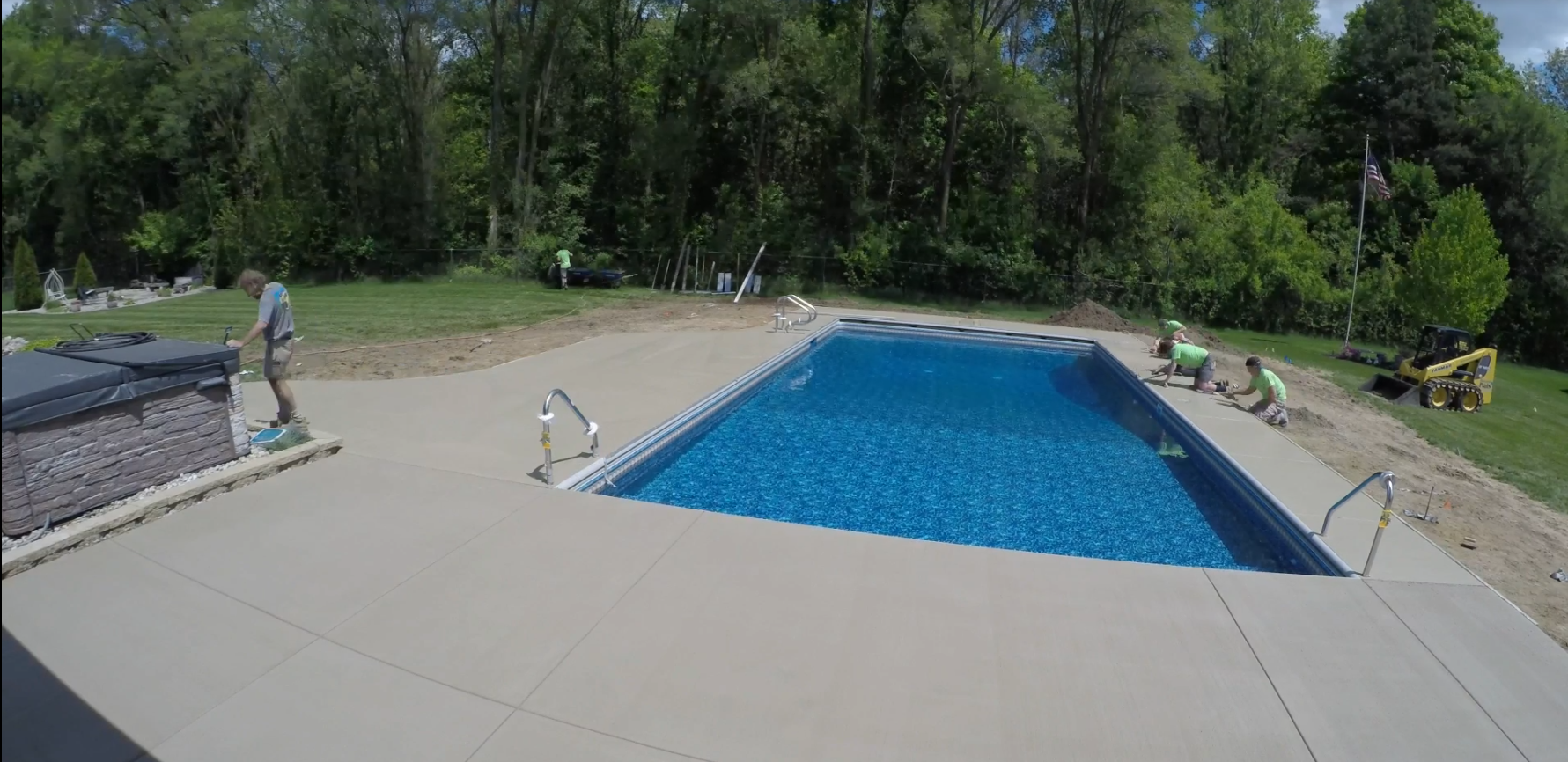 Copy of The finish
After we skillfully finish the concrete, we are left with an almost finished product. The last thing is to come the following day and double check everything and hand the keys over.
40 years of experience leads to great things.
Our construction process transforms green yards into dirty messes, and then into breathtaking paradises. We work with the customer to build their pool without causing too much chaos, and if we do cause any problems, we will be quick to fix them.
If you want to see a whole installation, just click below.